A tribute to the most influential rock and roll drummer of all times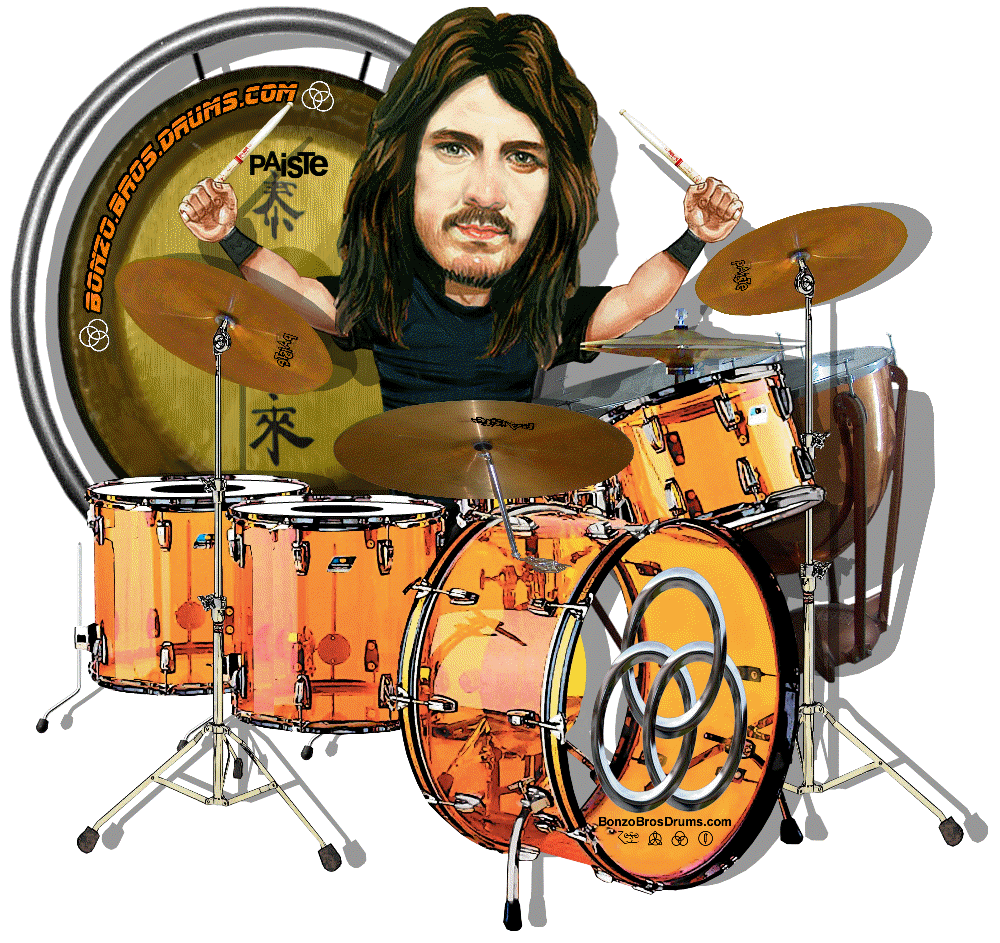 Established in 2009, Bonzo Bros. Drums was created for John Henry Bonham fans and is a collection of videos, photos and information about his life on and off the stage. John's been an inspiration to drummers for nearly fifty years now because of the way he brought the music to life and will continue to do so for many generations yet to come!! His unique style and approach to drumming caught the world by surprise and changed the sound of hard rock like no other drummer has ever done in the history of rock and roll!
---
---
---

Is not affiliated with or a representative of John H. Bonham, the Bonham Family or Led Zeppelin. This is simply a gathering place for John Henry Bonham fans with the utmost respect for the Bonham Family and their friends. We would like to sincerely thank everyone who has shared with the world any knowledge of the late, great John Henry Bonham... But more importantly, we would like to say "Thank You" to the man himself for inspiring so many of us for all of these years!
 
---


"I've always liked drums to be bright and powerful. I've never used cymbals much. I use them to crash into a solo and out of it, but basically I prefer the actual drum sound."

"I've always been obsessed with drums. They fascinate me. Any other instrument - nothing. I play acoustic guitar a bit. But it's always been drums first and foremost. I don't reckon on this Jack-of-all-trades thing. I think that feeling is a lot more important than technique. It's all very well doing a triple paradiddle - but who's going to know you've done it? If you play technically you sound like everybody else. It's being original that counts."

"Brushes...?? Nah... Hit 'em as hard as you can!!"



You are visitor number: 155722